We've chosen Labuche Kang 3 East (7250m) for our 2018 Spring 7000 meter expedition for several reasons.  One, it remains unclimbed. Two, it presents an achievable objective for expedition members who physically prepare themselves (and have the right logistics, that's where we come in). Three, it appears to be the highest non-prohibited unclimbed peak on Earth. There is a higher unclimbed peak in Bhutan, but mountaineering is indefinitely off limits in the Himalayan kingdom of Bhutan.

Features
>Labuche Kang expedition climb | 7250m
>Spectacular and scenic approach via Changtang plateau
>1:1 Sherpa:climber ratio
>Team mentality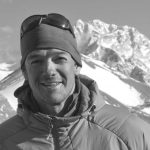 Leadership.
Luke Smithwick will be leading this trip, and also climbing with you on the mountain. Additionally, one Sherpa will be present for every climber on the peak (and climbing with them). All camps on mountain will be stocked and pitched in advance, with the route fixed in places deemed necessary by the Sherpa climbing team and Luke. Luke has guided on Everest, Shishapangma, and numerous 7000 meter peaks. He has climbed to more summits in the Himalayas than any American climber in history. He is the experienced leader. More about him here:
Luke Smithwick
Cost Effective. Full Service.Our base camp at Labuche Kang BC/ABC will be fully stocked with a variety of meals for breakfast, lunch, and dinner, along with snacks. We will have hot showers in camp, two pit toilets, and each member will have their own roomy 2 person Mountain Hardwear tent. The purpose of a base camp is for you to have a place to recover, and relax, and have space from the mountain to collect your thoughts, gather your energy reserves, and move to climbing on the mountain. We will make two rotations on the mountain before making our summit bid. A rotation entails climbing on the peak, spending nights in established and stocked camps, and then returning to our base camp for a hot shower, fresh meals, and relaxing. Our goal as a guide service is to provide a climb that keeps you strong, physically healthy, and mentally prepared for your summit.
Proving Ground. Labuche Kang is an excellent next climb for those with 6000 meter experience or for the seasoned Himalayan veteran who is looking for something new.
Trust. Climbing at 7000 meters is no place to be short on resources. We make the proper advance preparations to ensure that our team will be properly cared for, from airport to summit to airport.
---
Day 1 – Arrive Kathmandu – Sunday 29 April 2018
2 – China visa day
3 – fly Lhasa
4 – Lhasa
5 – Lhasa
6 – drive Shigatse
7 – drive Old Tingri
8 – drive New Tingri
9 – acclimatize New Tingri
10 – drive Labuche Kang base camp
11 – 27 Climbing Days
28 – trek Base Camp, drive Kyirong
29 – drive Kathmandu
30 – Depart Kathmandu (or stay on) – Monday 28 May 2018;
3 nights hotel in Kathmandu
Lhasa flight
All other accommodation while present on scheduled trip itinerary
Ground transportation by private vehicle
'Himalaya Alpine Guides' Expedition style mountaineering trip: Delicious meals, french press coffee and herbal teas, all porterage on approach/retreat, local guides and staff, Mountain Hardwear expedition tents, equipped dining tent, experienced western guide
1:1 Sherpa: climber ratio
High altitude freeze-dried meals
Solar charging for electronics
Sherpa climbing bonuses
up-to-date weather forecasting
internet and satellite phone access
Trip/medical/rescue insurance
International flights
China Visa (We will assist you with this on visa day in Kathmandu)
Meals while not on expedition (Kathmandu)
Personal climbing equipment
Puja cost (allow US$50)
Items of a personal nature (laundry, bar bills, personal gratuities, etc.)
Price US$13,650

Tibet
30 Days
29 April–28 May'18
Trip deposit: US$5,000

---
Would you go on another Himalaya Alpine Guides trip. Why or why not?
"Yes I would. This trip, if it is anything to go by was well organized and well guided. It wasn't a fly be of the seat of you pants trip but had planning, but had flexibility to change it up when needed at interim camp and camp one. I am not likely to tackle a big mountain again though, but that is me not HAG. Planning, flexibility, support, safety, food, decision making was all excellent."
Feedback for Luke:
"Overall, well led. I felt like safety was uppermost and that was reasssuring. but when it came to push us to take the ultimate step and in summiting. You made hard calls needed. A small point is that you kept us guessing what final decisions would be. I guess these things evolve."
Was the trip good value:
"Overall yes, although it was an expensive trip, not your fault though. I particularly liked the size of the group. I wouldn't like to be in a group more than 8-10 people, then it becomes cumbersome and it's hard to fully work as a team. I appreciate you kept costs down, but had some luxury (example: Dalai La Hotel). There were no silly costs involved."
How could Himalaya Alpine Guides be more organized?
"Hard to improve on organization, Tibet is never easy. You did so well, everything went in accordance…..Tibet is expensive but prices are soon forgotten after the great expedition standards and the quality service."
*More references available upon request*
[supsystic-social-sharing id="3″]