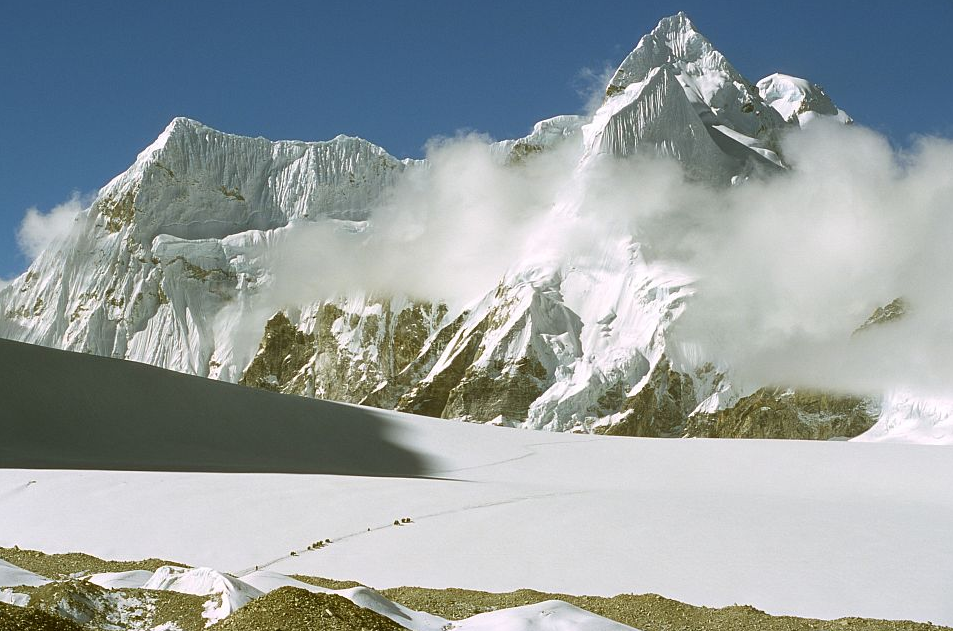 Leadership. Luke Smithwick will be guiding this trip into the Rolwaling region of Nepal.  The Rolwaling is a wild region on the Tibetan border with Nepal, home to ancient salt trade routes and fascinating culture, not to mention spectacular mountains.
Proving Ground. Come challenge yourself on a remote expedition style trek in the Himalayas.
Trust. Climbing at 5000+ meters is no place to be short on resources. We make the proper advance preparations to ensure that our team will be properly cared for, from airport to summit to airport.
Features
>Classic Rolwaling trek
>Teahouse and expedition style trek
>Wild exploring around the Nangpa glacier
>5000m peak climb(s)
>max 5 participants
Dates
No Current Departure (Contact Luke)
Leader
---
Day 1 – Arrive Kathmandu
2 – drive Chet
3 – trek Simigaon
4 – trek Dokhang
5 – trek Beding
6 – trek Na
7 – acclimatize Na
8 – trek Kabug
9 – trek Glacier camp
10 – trek Tashi Labtsa camp
11 – trek Thyangbo Kharka
12 – trek Thame
13 – trek Lungden
14 – trek glacier camp
15-19 climbing/exploring days
20 – trek Thame
21 – trek Namche
22 – trek Lukla
23 – fly Kathmandu
24 – Kathmandu
25 – depart Kathmandu
3 nights single hotel room in Kathmandu Dalai La p: +977 1 4701436   e:info@dalaiboutiquehotel.com

All other accommodation while present on scheduled trip itinerary
Ground transportation by private vehicle
'Himalaya Alpine' Expedition style mountaineering trip: Delicious meals, french press coffee and herbal teas, all porterage on approach/retreat, local guides and staff, Mountain Hardwear expedition tents, equipped dining tent, experienced western guide
Goal Zero Solar charging for electronics
Trip/medical/rescue insurance
International flights
Meals while not on expedition (Kathmandu)
Personal climbing equipment
Puja cost (allow US$20)
Items of a personal nature (laundry, bar bills, gratuities, etc.)
Price US$4???

Nepal
25 Days
Trip deposit: US$1,000

Namaste